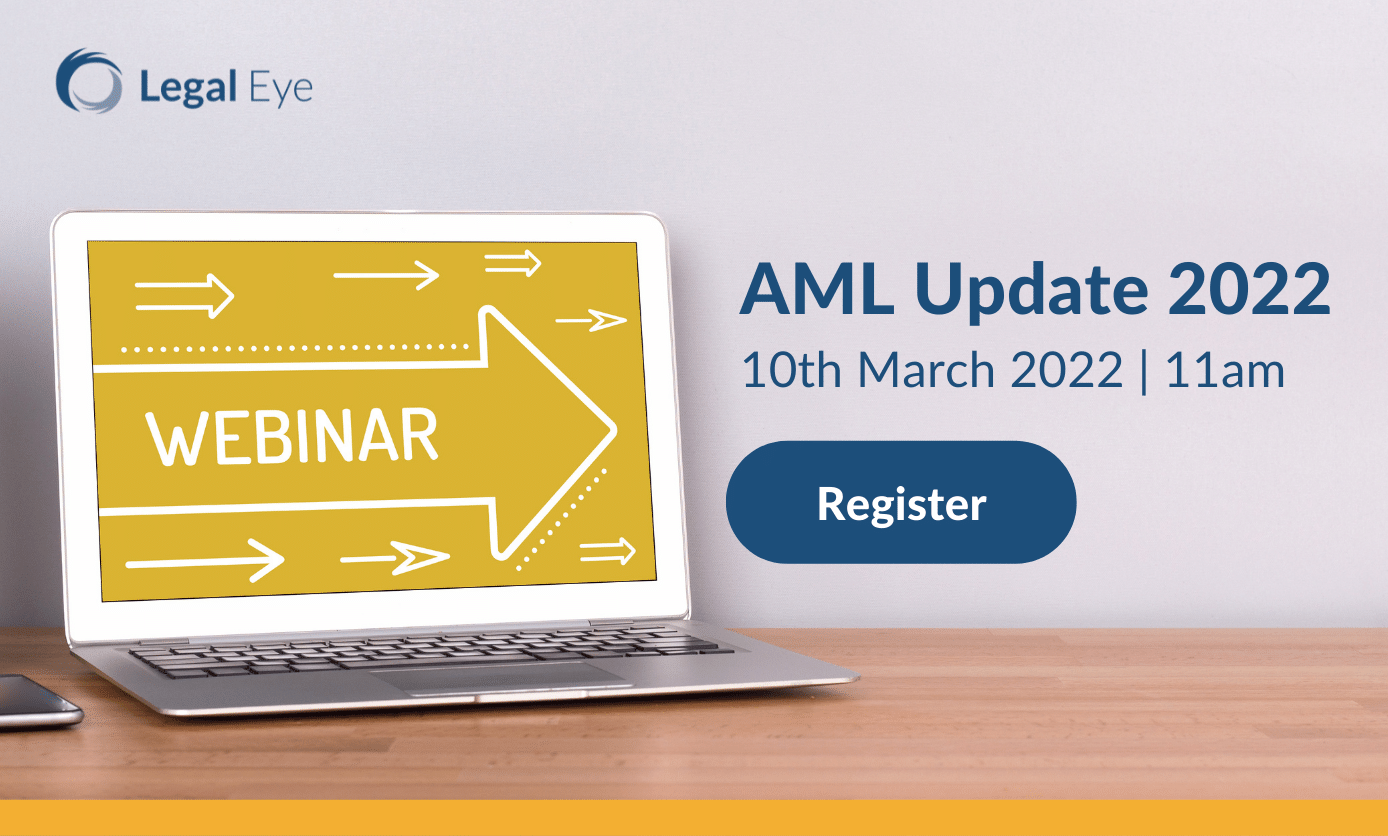 AML Update 2022 – Brought to you by Legal Eye
The team has an ongoing commitment to the legal sector to ensure risk and compliance is accessible and a continuing commitment to training and easy to access information is a part of this. In the first of our webinars for 2022, we talk all things AML.
From independent audits to the challenging roles of MLCO and MLRO
AML processes within the legal sector are under more scrutiny from regulators than ever before.
It is imperative that law firms understand the role that they play; from the latest requirement for independent audits under Reg 21 to the key roles of a firms' MLCO and MLRO and the challenges of these roles.
In this AML update we will discuss:
Commentary from the recent SRA Thematic Report on the roles of the MLCO and MLRO
What we're finding in our Independent AML Audits of Firms
Client & Matter Risk Assessment
Regulatory compliance around Data Protection and a mention on S43 Orders
Join us to gain some valuable insight on some of the current topics in our industry and enjoy some practical working examples.
When: Thursday 10th March at 11am
To register click here if you can't make the live session a recording will be sent to all registrants.