A quality standard to set you apart from the competition
The Legal Eye Quality standard has developed out of the requirement for businesses to be able to satisfy potential customers, insurers and staff that the running of the business is taken seriously and that they want to benchmark themselves against others .
In order to benefit from this quality standard you will be a business that wants to be recognised for the highest standards in compliance. Legal Eye Quality Standard firms benefit through:
• Controlling PI premiums through visibly evident, robust and documented risk management processes.
• Displaying the LEQS logo on your website, letterheads, social media.
• Free PR publicity in publications such as Legal Futures, Today's Conveyancer and Today's Wills and Probate.
• Assistance in winning tenders and awards.
• Winning new business through demonstration of protecting introducers and their customers.
The standard benchmarks businesses against the regulatory standards of industry. For law firms and suppliers to the industry it looks across the SRA and CLC regulators and compares the relevant aspects of the business against all of the regulatory requirements.
It is the only quality standard that takes a perspective view of several regulators and compares the standard of the business against them when considering if the business has achieved the necessary quality of performance.
The audit process will require one or two days on site where the auditor will consider the behaviours and performance of the business. There will follow a written report on the findings that can be presented to the interested parties in the business. The report will either award the LEQS standard or it will make recommendations that we can assist in the implementation of in order to assist the business going forward in obtaining the standard.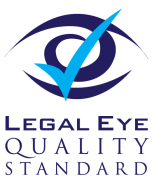 Legal Sector Services
Related Articles