With internal resources stretched like never before, have you ever considered having an independent firm wide review of your risk and compliance obligations?
What's included?
In one day the Legal Eye team will review a wide variety of risk and compliance areas providing a written report identifying any corrective actions recommended as a result of the audit.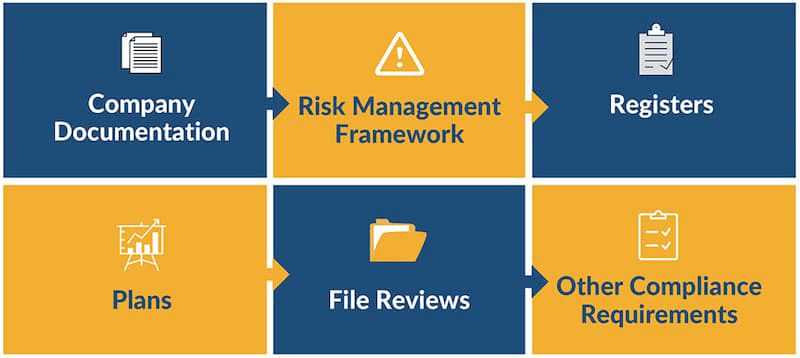 The gap analysis covers:
Company Documentation
Client Care Documentation and Regulatory Requirements
Client care letters for each work type
Terms of Business for each work type
Letterheads and Facsimile Headings
Invoices
Email footers
Website
ICO / FCA Registrations
Professional Indemnity Insurance
Risk Management Framework (Office Manual)
To ensure compliance with the current Code of Conduct.
AML and Mortgage Freaud
Equality & Diversity
Anti-Bribery
Vulnerable Clients etc
Registers
Risk Register
High Risk Register
Complaints Register
Outsourcing Register
Criminal Finances Act 2017 Suspicious Activity Report Register
Gifts and Entertainment Register
Register of Interests
Declined Instructions Register
Barristers and Experts Register
Recommendation of Third Parties to Clients Register
Undertakings Register
Plans
Strategic Business Plan
Business Continuity Plan
Learning and Development Plan
Information Technology Plan
Other Compliance Requirements
File Checklists / File Opening Forms
Risk Management Processes / Supervision
Fee Sharing and Referral Agreements
Outsourcing
Training Provision
File Reviews
A selection of files across work types for each fee earner
Other Compliance Requirements
File Checklists / File Opening Forms / Risk Management Processes / Supervision
Fee Sharing and Referral Agreements
Outsourcing Training Provision
For full details email [email protected] or call 020 3051 2049
Legal Sector Services
Related Articles