Law firms face a cliff edge when the SRA Handbook is replaced by the new Standards and Regulations in July.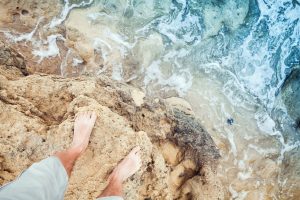 A blog on The Law Society's website published yesterday (6 February) that firms need to undertake a 'compliance project' in order to ensure that they are ready for the deadline for the introduction of the new standards which are expected to come in in July.
Firms will not have a 'grace period' during which to transition to the new arrangements – full compliance will be expected on day one of the new regime.
It's important that firms start planning this month (when further guidance is promised by the SRA) in order to ensure that everything is in place in time. With the clock ticking some of the major issues that firms will need to address are:
Wholesale changes to the Solicitors Accounts Rules
A full review of all compliance documentation – at the very least to ensure that the language and tone of the new Standards is reflected in your documentation, policies and procedures
A robust training regime is in place for all staff.
Contact Legal Eye's risk and compliance experts for a no obligation call, video call or meeting to discuss your firm's plan of action. With no 'light touch' expected from the regulator we expect appointment slots to book up quickly throughout the Spring.
Call, email or complete the enquiry form below to speak to a member of the Legal Eye team.