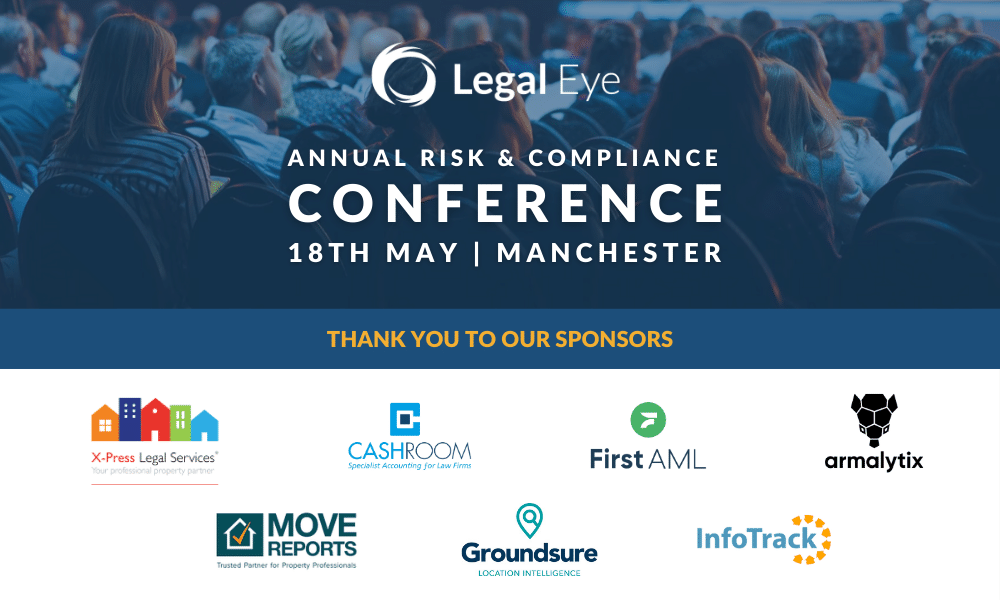 Managing AML in 2023 – what does the strengthening regime mean for your firm?
 The Edwardian, Manchester | Thursday 18th May 2023 | 10.00 – 16.00 | BOOK TICKETS
Legal Eye's annual conference is back, and tickets are selling fast!
Following an oversubscribed event last year in Birmingham, the Legal Eye team are thrilled to be bringing their much-anticipated conference to the North West.
Held at the impressive Edwardian Hotel in central Manchester, the Conference is looking to be even bigger and better than previous years, especially with the support of headline sponsors X-Press Legal Services, gold sponsors Armalytix, Groundsure, InfoTrack and Move Reports along with lunch sponsor First AML and networking drinks sponsored by The Cashroom.
Bringing together a jam-packed agenda, the full day event will lead with the "Managing AML in 2023" theme.
This is especially timely given this year's Risk Outlook from the SRA which highlighted the 'new normal' and the need to ensure an increase in its proactive monitoring and regulating of anti-money laundering arrangements within the profession. Couple this with the SRA's Business Plan for the same, firms can expect an uptick in the regulator's visits.
So, what can we expect in 2023? After more than two years of hybrid working and a material change in how people access legal services, how does the industry make sure that it can keep up with client demands and still meet regulatory obligations? How do law firms mitigate the new emerging risks? How do firms continue to grow and meet client expectations?
Conference programme
Running from 10 am until 4 pm, the day will feature both panel and round table sessions. Covering the pertinent issues we all face, from AML updates and how to deal with complaints effectively, through to the challenges the conveyancing sector is facing in respect of climate change – just how far are conveyancers expected to go to ensure they meet their obligations?
Suitable for both SRA and CLC-regulated firms, this day conference is a must attend, come and join us from 9.30am (for the 10am start) and enjoy and informative and engaging day that will conclude by 4pm followed by networking drinks sponsored by The Cashroom.
Headline Speakers
Taranjeet Singh Babra from the SRA
CLC's Sebastian Harrison/Amy Hayes
Jason Chapman from LeO
Our headline sponsor – X-Press Legal Services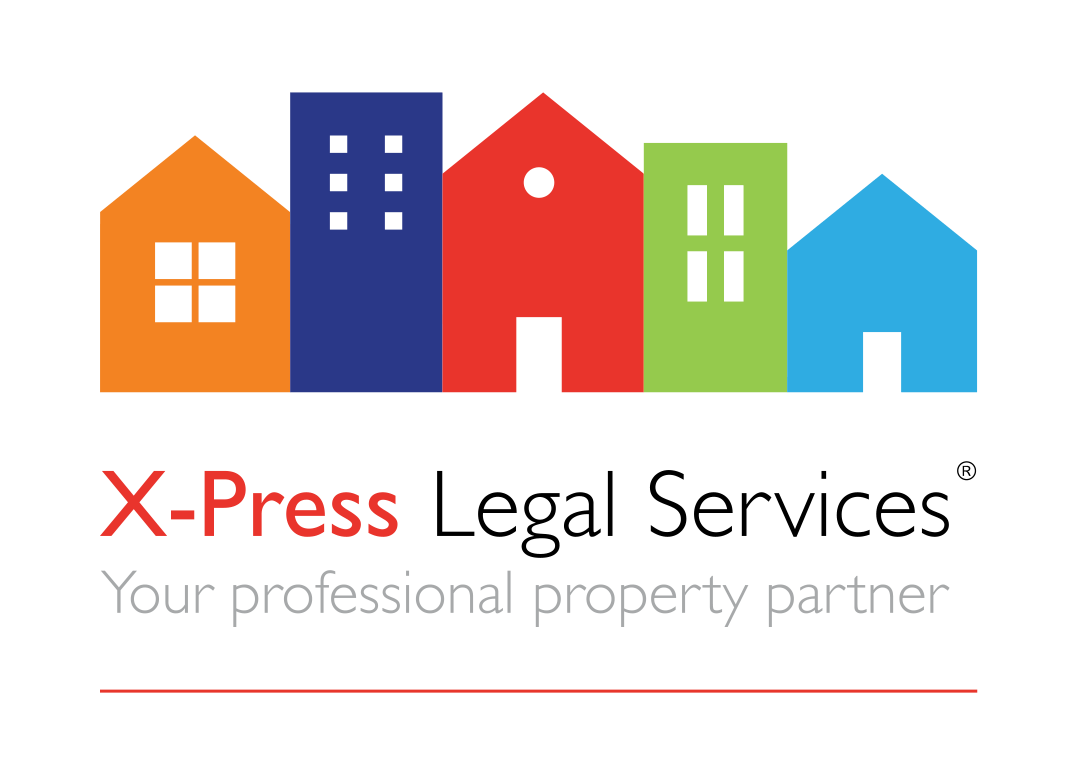 X-Press Legal Services offer a complete end-to end range of property services for conveyancing professionals, delivered with first class customer service and support. Our products and services are tailored to suit your needs, everything is explained, so you are not left alone with a technology headache.
We are the leading independent provider of regulated property searches and reports, trusted by legal practices across England and Wales for over 25 years.
Our 27 offices are run by helpful and friendly people who are experts in reporting and have an in-depth knowledge of their and your local area.
Putting customer care at the heart of what we do means that we provide a personal touch alongside our data-rich reports and property services which are fully compliant with industry regulations. Our ongoing investment in IT and technology combined with cyber security ensures peace of mind for our clients.
We are more than happy to talk to you about your requirements, so please get in touch.
For more information call 01925 393333 email [email protected] or to find your local office visit
Come and join us! Book your tickets below
You can find us on Twitter and LinkedIn. Our official event hashtags are #LEConference23 #risk&compliance2023